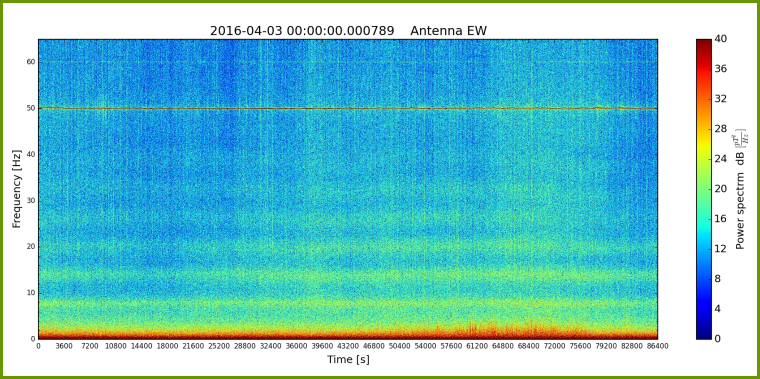 Daily power spectrum from Patagonia station ELA10 (2016-04-03). Strong 50Hz power line is observed.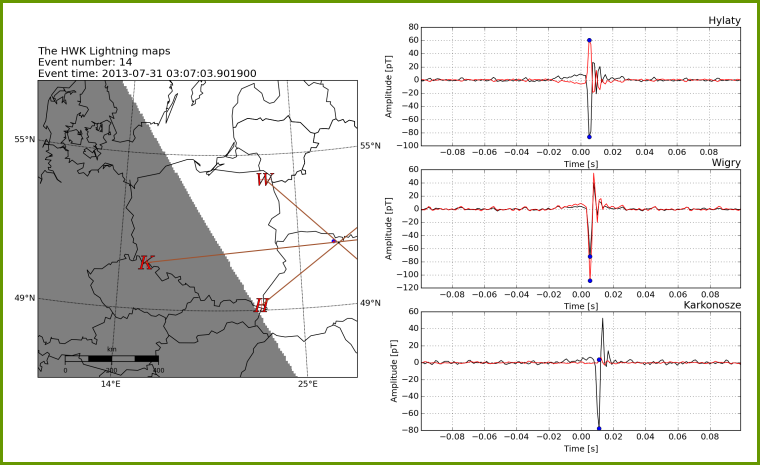 Lightning location in HWK system (2013), an experimental simultaneous observation at three points.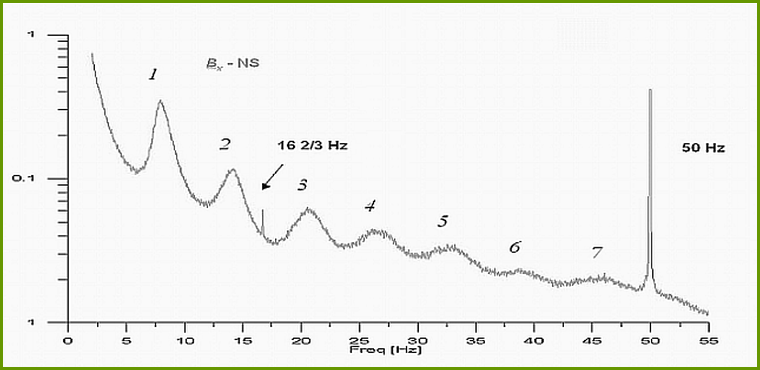 Averaged power spectrum from Hylaty Station (2007), 60Hz ELF receiver ELA7. Aside from the seven Schumann resonances and strong 50Hz line of electrical grid, a clean 16,66Hz line from Ukrainian electrical trains is observed .